Your vehicle's brakes and tires are critical from the moment you shift into drive until the moment you slide back into park once again. Ensuring these components get the routine attention they need to remain highly functional is imperative. Miller Brakes and Mufflers, Inc. is your brake shop, here to offer you all necessary brake and tire service in Gary, Hobart, and Lake County, IN, including:
Brake pads
Rotors
Calipers
Brake hoses
Brake lines
Tire rotations
Tire balancing
Alignments
Tire Services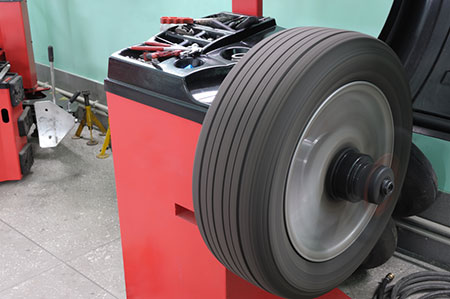 Tires help your vehicle grip the pavement, provide traction, support the frame of your vehicle, promote positive fuel economy and more. Ensuring your tires have appropriate tread, are properly inflated, are seasonally-rotated and generally aligned helps them to perform as expected. Come to Miller Brakes and Mufflers, Inc. for all of these critical tires services and more!
We carry a wide range of name brand tires in varying styles, to best outfit your vehicle with optimal treads. Whether you need all-weather tires or you're going for performance handling, we'll help you find the tires that fit your vehicle and your budget.
Brake Services
When you hit the brakes on your vehicle, you need it to stop on a dime—how your brakes function could be the difference between safety and an accident. Miller Brakes and Mufflers, Inc. is your all-in-one brake shop in Gary, IN, dedicated to keeping you safe on the road at all times. We're here to change out those worn pads and warped rotors, giving you instant response when your foot compresses the brake.
Whether it's a set of new tires, brake service, mufflers, suspension work, or maintenance, trust our team to provide you with automotive excellence for these critical vehicle components. Contact us today at 219-938-2000 to schedule an appointment for your brakes or tires!